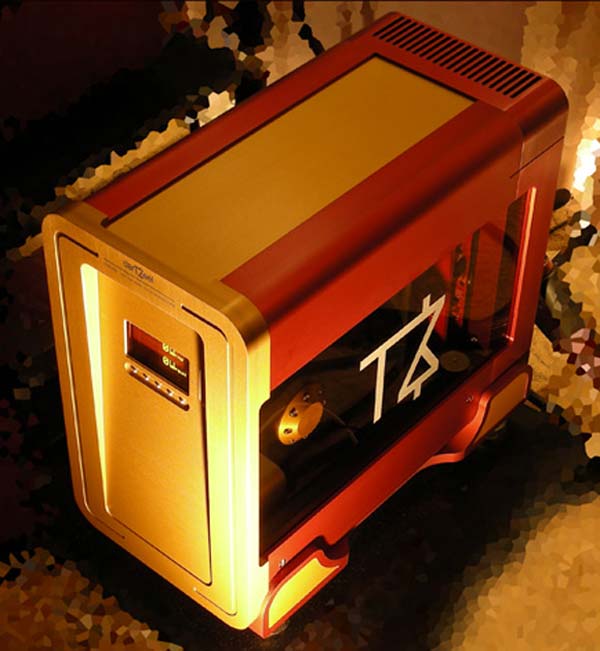 darTZeel
NHB-458 Monoblock Amplifiers
The most powerful amplifiers ever designed and built by darTZeel

darTZeel's NHB-458 monoblocks are product of nine years' work in Research and Development. They are the most powerful amplifiers ever designed and built by darTZeel, and rank among the most powerful audio amplifiers ever offered by anyone for use in the home. NHB-458 monoblocks retain all the musical virtues of the NHB-108 stereo amplifier. However, the NHB-458 monoblocks' massive power supply enables them to go from the very first few milliwatts all the way to a whopping kilowatt (1000W). We like to say that the NHB-458 monoblocks peak faster than "the speed of thought." Designed to mate with the NHB-18NS preamplifier through our darT to Zeel 50-ohm links, the NHB-458 monoblocks create an open window to musical reproduction on an unlimited dynamic scale.

We like to say that the NHB-458 monoblocks peak faster than "the speed of thought."


State of the Art
In the NHB-458 more than ever, all darTZeel analog expertise is highlighted: massive power supply, transformers shielded and suspended by a dedicated platform, frame made from aluminum parts especially extruded according to factory specifications, darTZeel logo sandblasted on sides, cooler hand finished and polished, all of these delicate operations are carried out manually by the darTZeel team.

Swiss Precision
Every single detail of the darTZeel NHB-458 makes this machine an instrument of exception. Each housing requires more than 80 hours of machining, while same amount of time is devoted to finishing, anodizing and final assembly.
Audio circuits specially developed for the NHB-458 confer this very special experience, from 0.001 to 1000 watts, and even to the beyond.

Listening to music without limits is now a reality.
Specifications