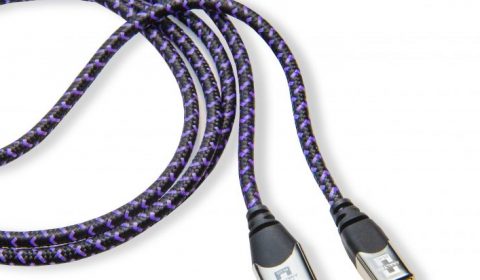 Analysis Plus
Purple Plus USB
Unlike other data cables (Ethernet, HDMI etc.), each end of a USB cable uses a different connector; an A-type or a B-type. This kind of design was chosen to prevent electrical overloads and damaged equipment, as only the A-type socket provides power.
The USB 2.0 specification was released in April 2000 and was ratified by the USB Implementers Forum (USB-IF) at the end of 2001. Hewlett-Packard, Intel, Lucent Technologies (now Alcatel-Lucent), NEC and Philips jointly led the initiative to develop a higher data transfer rate, with the resulting specification achieving 480 Mbit/s, a 40-times increase over the original USB 1.1 specification.
The Analysis Plus Univeral Serial Bus (USB) 2.0 cable is rated at 480 MHz from the (USB-IF). Analysis Plus Purple Plus USB is double shielded cable with a large signal wire of 28 awg and power of 24 awg to avoid voltage drop. The conductors are oxygen free copper and also twisted to reduce Electromagnetic interference. The connector pin is gold plated. A great value in a flexible high quality cable.
Specifications