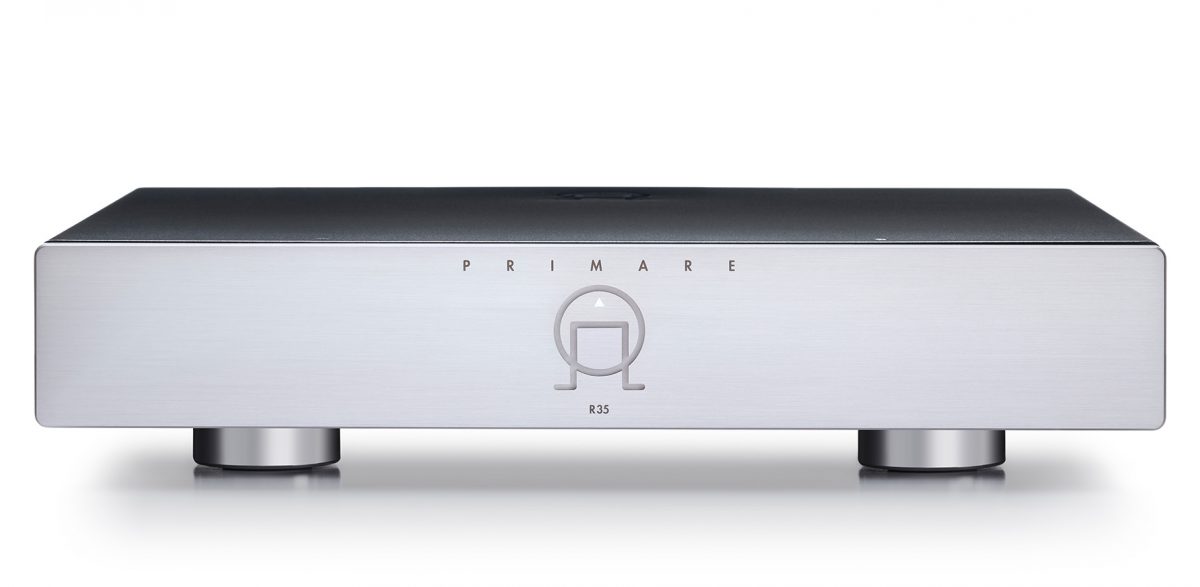 R35 – MM/MC phono preamplifier
R35 – MM/MC phono preamplifier

R35 is our most sophisticated and capable MM/MC phono preamplifier, providing the ideal interface between the low-level output of a moving magnet or moving coil phono cartridge and the line-level inputs of your hi-fi system, either RCA or XLR.


Technology

R35 MM/MC phono preamp is designed to amplify with honest fidelity the delicate signal from even the lowest output phono cartridge.
The design has been carefully crafted so that all components work sympathetically together, including a fully isolated power supply, allowing the highly sensitive signal components to functiion in a noise free environement for superior performance, resulting in cleaner sound and greater fidelity. R35 features adjustable gain to amplify the signal from virtually any moving magnet or moving coil phono cartridge, and a very wide range of input adjustments allowing for ideal cartridge and system matching.
The look and feel of Scandinavia

We believe that every aspect of our products – the way they look, the satisfying feel of the controls – contributes to the overall experience of living with Primare. As a result, Primare products exude the hallmarks of Scandinavian design – simple, elegant designs, with approachable and easy to understand functionality.
An example of this is the standby button discretely placed within the Primare logo on the faceplate of our R15, R35 and A35.2 models – or as we say lagom, not too much not too little, everything in balance, proportion, and harmony.
Specifications
MM/MC moving coil and moving magnet

Gain adjustment up to 50db MM and 76db MC

Load adjustment capacitance and resistance

RCA 1 x stereo pair input

RCA 1 x stereo pair output

XLR 1 x stereo pair output

Dimensions 430x384x92mm (WHD)

Weight 9.5 Kg

Finishes black or titanium