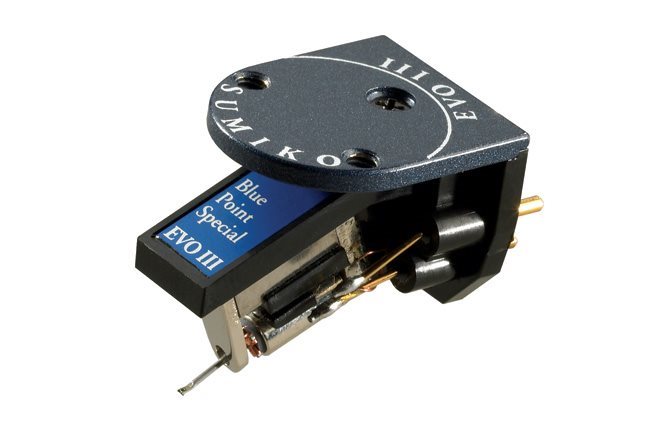 Sumiko
Blue Point Special EVO III
The evolution of the ever-popular Blue Point Special, the EVO III raises the performance bar even higher at this highly competitive price point. Its tonal balance is remarkably smooth, exhibiting a fundamental richness and overall warmth without sacrificing musical detail and resolution. Sound stage focus and channel separation are exemplary, as is the cartridges' ability to maintain a coherent consistency that reproduces music as a perceptual whole.
High-output moving coil design with 2.5-mV output. Chemically coated aluminum cantilever with 0.3 x 0.7 mil elliptical stylus. Ultra low-resonance open generator design. Resonance controlled mounting system provides the lowest mechanical impedance. Highly compatible with most modern tonearms.
Or
Low-output moving coil design with .5mV output.
Specifications